HEALTHY WORK-LIFE BALANCE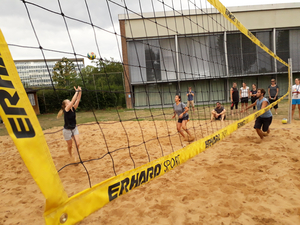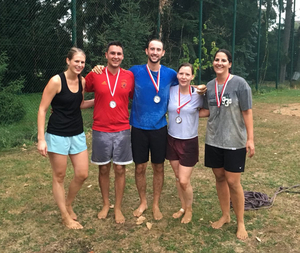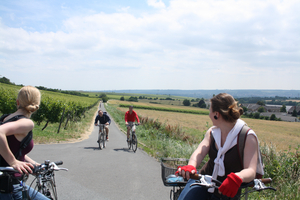 Maintaining a healthy balance between work and life is important in any career. IMB employees can take advantage of a range of sports classes and activities available at Mainz University through the general sports program (Allgemeiner Hochschulsport) at no cost to students and €10 per semester for employees. The sports complex includes soccer fields, a pool and sauna, volleyball courts, and buildings for indoor sports activities, ranging from Aikido to Yoga.
Outside of work, IMB staff regularly participate together in sports classes and clubs, including:
soccer
volleyball
squash
swimming
running
climbing
cycling
During working hours, IMB provides short physical activity courses led by a certified professional trainer from Mainz University. These free "Express Breaks" take place during the semester and are open to all IMB staff and students.
All new staff participate in an introductory safety training course with IMB's Safety Officer to inform them of IMB's facilities and safety protocols. Continuing staff attend yearly mandatory safety briefings and trainings. Additionally, IMB's Safety Officer is always available for questions and assistance in making employees' workplaces more comfortable, including the procurement of ergonomic office equipment.