Are you an exceptionally bright and ambitious fresh PhD graduate or postdoc who is eager to face the challenges of working on cutting-edge research in an international environment? Join us and become a researcher in one of our research groups to work at the forefront of science in Mainz!
At the Institute of Molecular Biology (IMB), we recognise that postdocs are the main powerhouse of research output and are destined to become the future leaders of science. As a postdoc in the IMB Postdoc Programme (IPPro), you will work on the overarching theme of Gene Regulation, Epigenetics & Genome Stability to decypher how organisms grow, age and develope disease.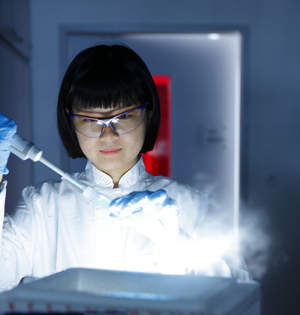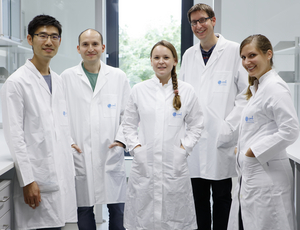 The IPPro research groups are all affiliated with the IMB and are located at the IMB, Johannes Gutenberg University (JGU) and University Medical Center (UMC). The labs participating in the IPPro cover a broad range of expertise and advanced techniques and offer projects on:
Ageing, development & disease
RNA biology
DNA repair & genome stability
Epigenetics & nuclear dynamics
Proteostasis & phase separation
Computational & systems biology
Working at IMB, you will use the latest techniques and get the necessary scientific & technical training and support to ensure your work is at the forefront of research. See our research areas page for more information. You will also receive tailored mentoring to fast-track your career and join a lively interdisciplinary research community.
In addition, you will get to know the other researchers at IMB and in its associated training programmes thanks to the many scientific and social events organised at IMB. Find out more about what the IPPro offers here.
Ready to join? Please see our Apply to the IPPro page for more information.
For more facts and figures about the IPPro, check out the IPPro at a Glance.
If you have any additional questions, feel free to contact us via email.