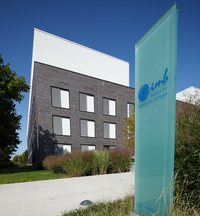 Cutting-edge research
IMB is a modern research centre with outstanding facilities and a dynamic environment, making it an exciting place for young, ambitious scientists to work.
We have a strong thematic focus, with our researchers studying questions at the very forefront of biological research, in epigenetics, genome stability, developmental biology and the interfaces between them.
Generous support by the Boehringer Ingelheim Foundation means that our researchers can embark upon ground-breaking long-term projects that could not easily be achieved in other institutions.
IMB is home to a tremendous concentration of expertise. Your research will be conducted in a vibrant, collaborative and highly interdisciplinary environment with leaders in their fields.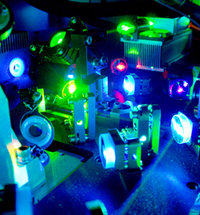 State-of-the-art Core Facilities
At IMB we do all we can to enable our scientists to work productively. A key part of the support we offer comes from our state-of-the-art Core Facilities. They provide services in bioinformatics, cytometry, genomics, histology, microscopy, and proteomics.
Each facility is staffed by experts who are there to advise and assist our scientists during every step of their experiments, from the initial conception to the analysis of data.
As part of the collaborative spirit at IMB, all key equipment is shared between research groups and looked after by trained staff in the Core Facilities.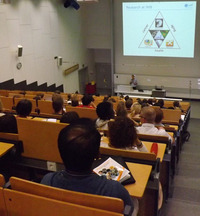 Training and skills
In addition to the training available through our Core Facilities, IMB offers sound scientific training in the form of involvement and attendance at scientific events at IMB and Johannes Gutenberg University, and theoretical as well as hands on instruction in technical and methodological skills.
We also make sure our scientists have the opportunity to learn the transferable skills required for a successful career in an increasingly competitive scientific world both within and outside of academia. Courses we offer cover topics such as presentation skills, scientific writing and project management, as well as fundraising and leadership.
Further support is offered through IMB's dedicated Scientific Management department, which organises IMB's annual conference and a wealth of other events, seminars and workshops, provides assistance with fundraising, and organises outreach and information activities, such as the annual Career Days.
International and welcoming environment
The working language at IMB is English and our researchers and students come from over 20 different countries all over the world. The majority of staff are from outside Germany, and over 25% are from non-EU countries. As a consequence, you'll feel at home here no matter where you are from.
IMB is an open and friendly place and there is always something going on, from the weekly Friday night "borrels", to participation in the Mainz annual company fun run (Mainzer Firmenlauf). Staff also have access to the two social rooms, featuring a pool and table football table. Institute-wide, as well as student, postdoc and Group Leader retreats offer IMB's scientists the opportunity to discuss their research and get to know one other better in an informal atmosphere.